For wine enthusiasts "aka" wine lovers, the love for fine wine is a way of life! Express your love for this fine beverage with these wine themed personal checks. WineLoversChecks.com is your online storefront for "wine related personal checks" available at a much lower cost than the bank. All of our featured retailers offer fast and secure ordering.

Cocktails Personal Checks by My Friend Ronnie - $14.99
Cocktails Personal Checks by My Friend Ronnie will allow you to show off your sense of humor and your love for a special kind of beverage. There are four scenes of different women, each having a humorous quote, such as "Live, laugh...drink!"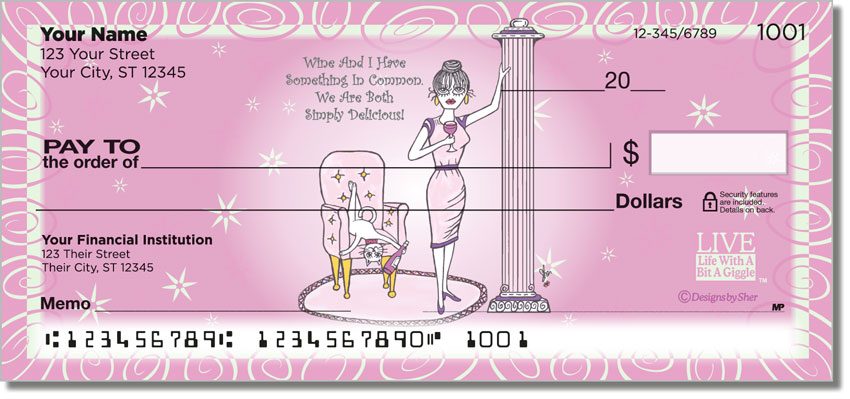 Wine & Cocktail Checks - $17.95
Wine & Cocktail Checks










Fruit Of The Vine Wine Border Personal Checks - $15.95
Grape Personal Checks - This beautiful personal check will have you craving the healthy and delicious grape or a large and beautiful glass of wine. Now that's what I call a win-win scenario! Masterfully framed by the vine, these personal checks will appeal to all!










Wine Lover Checks - $20.95
Wine Lover - Appeal to your appreciation for a fine vintage.