For wine enthusiasts "aka" wine lovers, the love for fine wine is a way of life! Express your love for this fine beverage with these wine themed personal checks. WineLoversChecks.com is your online storefront for "wine related personal checks" available at a much lower cost than the bank. All of our featured retailers offer fast and secure ordering.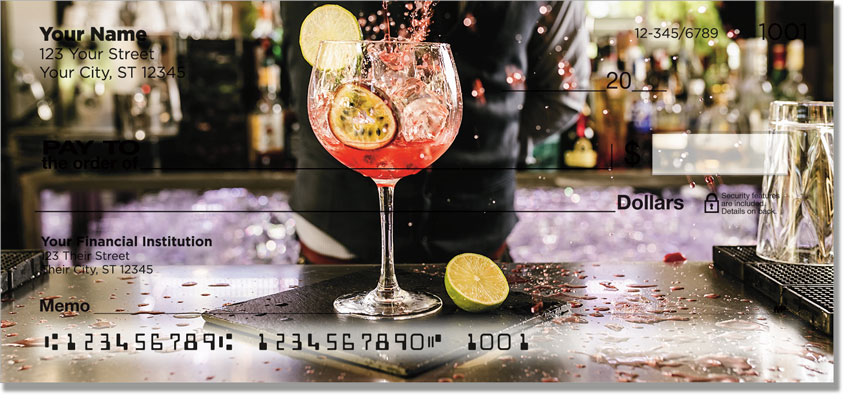 Cocktail Checks - $13.95
Feeling thirsty? You will when you see these cool checks that celebrate happy hour! Get yours now!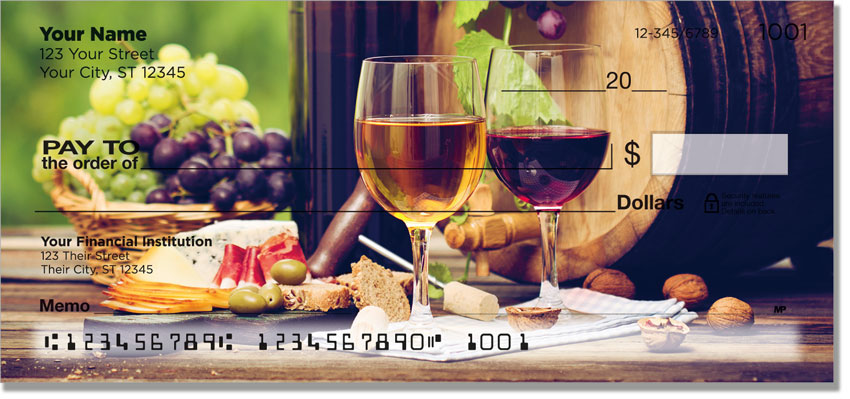 Wine Tasting Checks - $13.95
Wine enthusiasts will love this artistic set of unique personal checks from CheckAdvantage!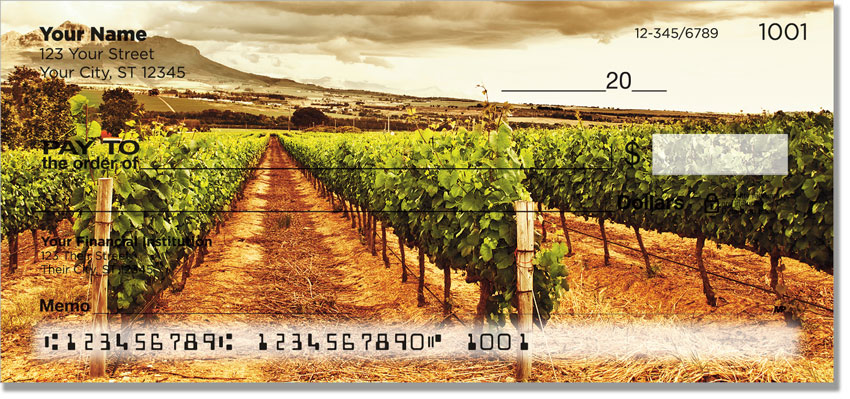 Winery Checks - $13.95
This charming check design is like taking a winery tour in Northern California. Click to see them now!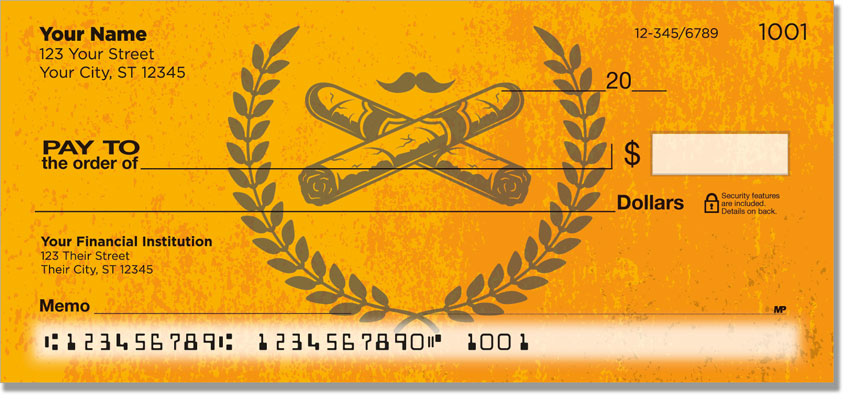 After Dinner Checks - $13.95
From a nice cigar to a snifter of brandy or glass of fine wine, these checks celebrate the finer things. Click to see them now!